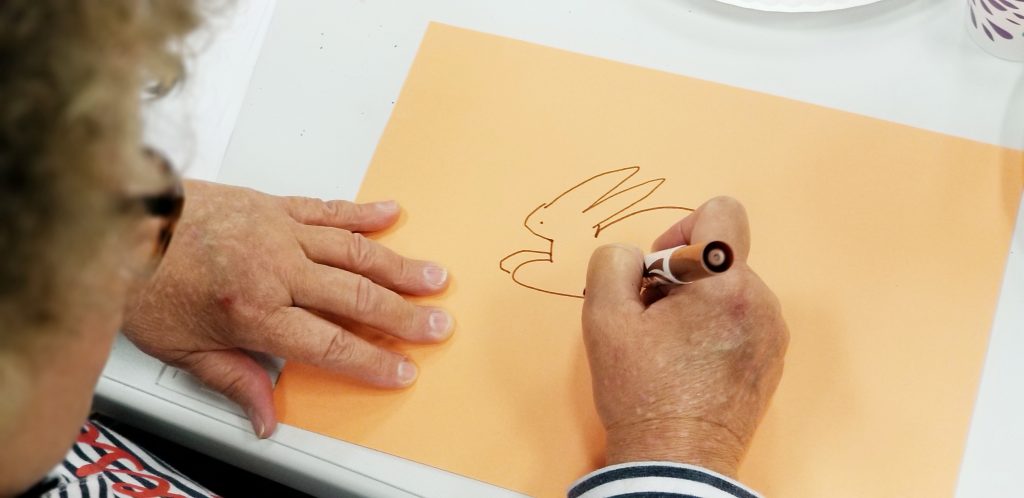 In September, PFF was awarded a Research & Planning Grant from the Southwest Minnesota Arts Council. The goal for the grant was to design a mural using input and visual stories from the people we serve and then engage the broader community to paint the mural with us.
We held two idea sessions in November to gather the people and staff of PFF. We also invited other providers in Willmar to join us for those sessions. Once we had collected art projects and stories from the folks who attended, we took those stories, ideas and words to two of Kari Weber's art students from NL-S, Michael and Jimmy, who illustrated them for us. Both boys enjoy drawing with Sharpie markers as their favorite art expression, so they did a great job interpreting the stories visually.
The mural will be mounted onto the front of the PFF office building at 901 HWY 71 NE in Willmar. We are planning an unveiling celebration later this winter.
This mural project is an exploration into how this entire process works – we are learning so much about the appropriate engagement of all parties as well as how to use a new mural painting technique. The artist on the project is also the new Dir. of Communications & Development for PFF, Kristin Allen. She brings her experience working on community arts projects in New London to this mural project and is also helping to incorporate those discoveries into future arts activities for PFF.
We will be announcing public painting parties here on the website, on Facebook and on Instagram, so stay alert and join us for the fun!