---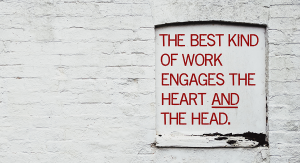 Direct Service Professional
Find meaningful, important work as you serve some very special people! Join a wonderful organization, meet new people and enjoy the meaningful work we do. Join PFF and help people with intellectual disabilities live their best lives!
We are currently hiring for full time, part time and float Direct Service Professional positions. NOTE: We're currently offering an EMPLOYMENT INCENTIVE!
PFF hires dedicated, caring individuals who are seeking  to work with vulnerable adults in Willmar, MN. Various shifts and hours are available with part-time, float, and full-time positions in our SLS and SILS programs.
PFF provides competitive wages and benefits. Training is provided in all programs. You are welcome to review our job description to see how we put our passion into practice.
Apply at 901 Hwy 71 NE, Willmar, MN 56201 or fill out the online application below. Contact Michelle at 320-235-5897 for additional information. EOE
---
HOW TO APPLY
If you are interested in employment with PFF, you have several choices:
You can fill out the online application below and submit it online.
You can print the job application and complete it by hand, then choose to:
You may also pay us a visit and drop it off in person.
Please call 320-235-5897 if you'd like more information.
Applicants must be at least 18 years old, clear a Minnesota Criminal Background Study and meet PFF's insurance requirements to be eligible for hire.